Use Your Apple Watch without iPhone
Apple Watch works best when there's an iPhone nearby. So what happens if your iPhone is not around your Apple Watch? Does it still work? Can you still use its apps for tracking your movements? You can find the answer in the content below.
When your Apple Watch is connected to Wi-Fi or cellular network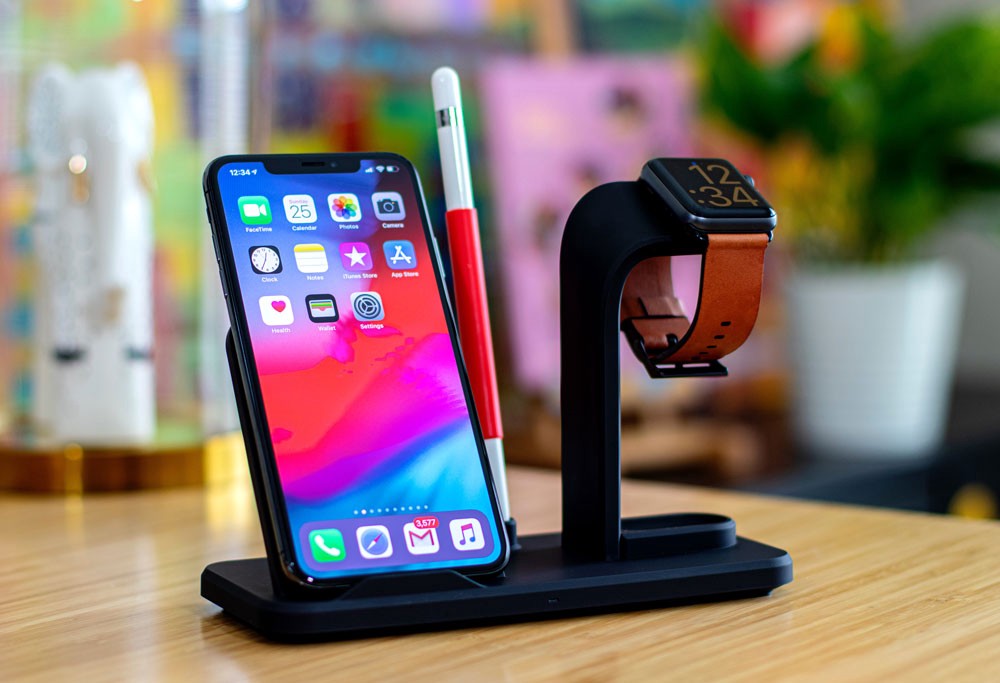 When you use your Apple Watch without your iPhone nearby, the watch can still perform most of its tasks by sending and receiving data via Wi-Fi. As you know, There are two versions of Apple Watch with different connectivity options. If you use the cellular model, your watch will be able to connect to a cellular network when your iPhone is not around and there's no accessible Wi-Fi network nearby.  
Below is the list of the things your Apple Watch can do without an iPhone but with Wi-Fi/cellular connection.
Use Siri to perform certain tasks for you.
Send and receive messages.
Make and answer phone calls.
Check the weather in the Weather app.
Use the Stock app to track your stocks.
Control your home with the Home app.
Use Find People(watchOS 6 or later) or Find My Friends(watchOS 5 or earlier) to see the location of your friends.
Set reminders.
Listen to the radio.
Use the Maps app to get directions.
Use the Walkie-Talkie app to get in touch with your friends and family.
Listen to podcasts.
Stream music.
There will be times when your Apple Watch is disconnected. A lot of Apple Watch's features require network connection, but not all. There are still things you can do with your Apple Watch when it's not connected to a Wi-Fi or cellular network.
Here's what you can do with your Apple Watch when it's disconnected.
Track your workouts.
Check the time and use the Timer, Stopwatch and Alarm apps.
View photos that are previously synced to your watch.
Use Apple Pay to buy things.
Play local music, audiobooks and podcasts.
Use the Voice Memos app to record audio notes.
Track your sleep.
Get directions using the Compass app.
Identify sound levels around you to protect your hearing.
Use the Breath app to relax.
Use Cycle Tracking to track your period.
Use the ECG app to take an ECG.
Check your heart rate with the Heart Rate app.
Measure your blood oxygen level with the Blood Oxygen app.
Keep track of your activity with the Activity app.
Note: Certain features are not available on certain Apple Watch models. And there are features that are not available in certain countries and regions.
Even though the cellular model of Apple Watch can work without an iPhone nearby, in order to receive SMS, MMS, or push notifications from third-party apps on your watch, the iPhone you pair your watch with must be powered on and connected to Wi-Fi or cellular. Also, you need to sign in so to activate iMessage on your iPhone.
You can use Wi-Fi calling to make phone calls on your Apple Watch when you are in a place with weak or no cellular coverage. But you need to turn on the Wi-Fi Calling on This iPhoneon your iPhone first. You can also receive phone calls via Wi-Fi with this open switched on.
Only Apple Watch Series 3 and later and Apple Watch SE support streaming music and podcasts.
The Compass app can only be found on Apple Watch Series 5 and above and Apple Watch SE.
Bring your iPhone with you and choose the right Workout can make GPS work more accurately when you run, walk or cycle outdoors. You can also choose to calibrate your Apple Watch to improve its GPS accuracy. GPS is built into Apple Watch Series 2 and later and Apple Watch SE. You can have more accurate distance and speed information when you work out on the outside with GPS in your Apple Watch.
 Apple Watch can be a practical tool when paired with an iPhone. And thanks to it's customiable character, you can show your own style with different Apple Watch bands. While the Apple Watch can do a lot of things on its own, you should learn what the watch is capable of doing while disconnected so you know what you won't be able to do with it when your iPhone is not around.